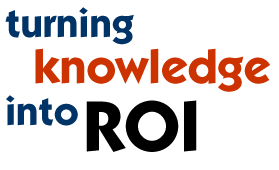 The distinguishing characteristic of the twenty-first century enterprise is its ever-increasing reliance on information. Large organizations today routinely spend millions - in some cases, billions -- of dollars annually developing and acquiring documents of all kinds in a wide variety formats. Most companies, however, never realize the maximum return on this investment in information: Unless knowledge workers and decision makers can rapidly locate the relevant documents in enterprise databases, the value of the information to the organization is effectively lost.
Doclinx solves this problem by delivering high-performance, scalable search solutions to meet the increasingly demanding needs of Fortune 500 companies, government agencies, and other large-scale, content-rich enterprises. Whether serving millions of Web search queries per day or indexing gigabytes of documents on a worldwide corporate intranet, Doclinx Docsan® search technology delivers leading edge performance, low administrative overhead, rock-solid reliability, ease-of-use, and a superior end-user experience.
Turning Knowledge into Revenue
Large-scale content publishers cannot sell information unless their customers can rapidly locate documents that add value to their businesses. Doclinx high-performance e-publishing systems combine our best-of-breed Docsan® search technology with highly scalable e-commerce components built using the Java 2 Enterprise Edition platform. To see how a Global 2000 businesses leveraged Doclinx technology to increase revenue, see our Information Handling Services (IHS) case study.
Turning Knowledge into Increased Product Sales
Manufacturers of technical components — e.g., auto parts, integrated circuits, process controllers, etc. — cannot sell those components unless engineers and designers have ready access to the technical data needed to incorporate them into products. Our Docsan® search technology allows product developers to leverage parametric information while searching large databases of technical documents in order to rapidly locate components with desired technical characteristics. Our Xilinx case study shows how a manufacturer of programmable logic components used our technologies to increase sales.
Turning Knowledge into More Efficient Government
Federal and state government agencies cannot effectively serve citizens without the knowledge stored in their current and legacy systems. The accumulated knowledge of an agency typically resides on a wide variety of systems in an even wider variety of formats. Doclinx Docsan® search technology supports most document formats in use today and its flexible architecture makes it easy to develop filters for new and legacy formats as well. In addition, Doclinx solutions are built using the industry-standard Java™ 2 Enterprise Edition, ensuring that they will run reliably and scalably on a variety of hardware/operating system platforms.